About Us
Poconex Electronics is mainly engaged in the design and manufacture of power supply products. We keep pace with technology and continuously improve technology so that as technology develops, we can improve our lives and bring them more convenience. At the same time, we will not give up the pursuit of environmental protection, and insist that every product has the concept of energy saving and environmental protection. Every step we take is green and environmentally friendly, we can create a better clean and pollution-free living environment and create technology for the next generation. A new life coexisting with environmental protection!
Customer service
service@poconex.com
Business
sales@poconex.com
Company address
@TW : 9F-10, No. 12, Fuxing 4th Rd., Qianzhen Dist., Kaohsiung City, Taiwan
@CN : Sima Village, Chang Ping Town. Dongguan Guangdong, China
@VN : Quang Chau Ind. Park, Quang Commune,Viet Yen Dist., BacGiang Provice,Vietnam
@HK : Unit 50, 8/F Wah Lok Ind. Centre Phase 2 Blk F, 31-35 Shan Mei Street, Fotan, HK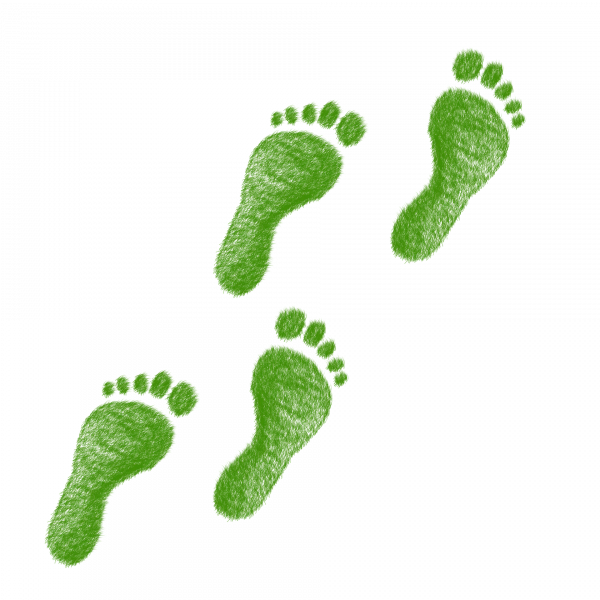 Within just a year or so, manufacturers of ICT and AV equipment will have to conform to a new standard for product safety, the IEC 62368-1.
The date of withdrawal (DoW) for the outgoing standards IEC 60950-1 and IEC 60065 is December 20, 2020.
There are a few things one should have in mind, not least when dealing with power supplies, as Part 1 of the standard deals with safety requirements. IEC 62368-1 was written using hazard-based concepts, with energy sources and their potential harmful effects as focal design considerations.
Historically, ICT (Information and Communication Technology) and AV (Audio/Visual) equipment have been regarded as separate products and markets, and as one take a look back, it used to be pretty easy to differ the two. Today, these technologies are merging in all kinds of flavours, in new, affordable products for consumer, office, industrial and medical markets, among others.
As the difference between "traditional" ICT equipment and AV devices was fading, it was decided a new "hazard-based" standard would cover both electronic equipment and IT/Communications technology. This led to the development of the IEC 62368-1, Audio/video, information and communication technology equipment - Part 1: Safety requirements.
IEC 62368-1 is intended to be more generic and technology independent, to simplify design and adoption to different markets, minimizing the need for national/regional differences.
The new standard should not be regarded as just an "update", as it will introduce a new set of specifications that could even affect equipment that already comply with the existing IEC 60950-1 for ICT equipment, and IEC 60065 for AV equipment.
As indicated, it adopts some fundamentally different engineering principles and terminologies, including the safety-centric approach. One should also have in mind that the 62368-1 applies not only to the end-user product, but also to components and subsystems such as power supplies.
From now on, product manufacturers therefore will have to consider this when procuring components and subsystems, to ensure these will be able to comply with the standard specifications.
The standard which has been published in its 3. edition, IEC 62368-1:2018, is applicable to the safety of electrical and electronic equipment within the field of audio, video, information and communication technology, and business and office machines with a rated voltage not exceeding 600 V (includes equipment rated 400/690V).
This does not include requirements for performance or functional characteristics of equipment. It is basically a product safety standard that classifies energy sources, prescribes safeguards against those energy sources, and provides guidance on the application of, and requirements for, those safeguards. The prescribed safeguards are intended to reduce the likelihood of pain, injury and, in the case of fire, property damage. This 3. edition cancels and replaces the second edition published in 2014.
The standard also apply to external power supply units and other accessories intended to supply other equipment within the scope of this part of IEC 62368.
This part of IEC 62368 does not apply to power supply systems which are not an integral part of the equipment, such as motor-generator sets, battery backup systems and distribution transformers.
In the US, it seems that continuing certification will be allowed for existing certifications that are not "significantly modified" after the Date of Withdrawal (DoW) in December 2020. In Europe though, the outgoing standards will be withdrawn in
favour of the new EN 62368-1 standard, and so presumptions of conformity with directives that reference the old standards will also cease. This is important to have in mind.
In Europe, the European Committee for Electrotechnical Standardization (CENELEC) is responsible for adjusting and harmonizing the IEC standards to regional requirements.
The resulting EU standard EN 62368-1 will formally be associated with the Low Voltage Directive (LVD), which relies on IEC technical standards to guide designers to produce safe products. The Low Voltage Directive version of 2014/35/EU, dated Feb. 26, 2014 was applicable from April 20, 2016. The technical requirements in this directive do not differ much from the older version. But it should be mentioned that the legal and general requirements have changed significantly (obligations of manufacturers, dealers, and marketers), and penalties are called for in the event of infringements of the directive.
The IEC Technical Committee TC108 has actually been working on IEC 62368-1 since 2002. As TC108 is also responsible for IEC 60950-1 and IEC 60065, they have implemented changes in the latest editions of both to ease the transition to the new standard. The first edition of IEC 62368-1 was adapted in the US in 2012. Europe followed in 2014 with the publication of the Second Edition. As such, the 62368-1, 60950-1 and 60065 standards have been co-exist
If you have products certified to 60950-1, you may have questions about what happens after the withdrawal date. On December 20, 2020, 60950-1 will be officially withdrawn, ending a legacy of this standard that spanned over 30 years covering information technology products. In addition, the 60065 audio video standard will also be withdrawn. Prior to the introduction of IEC 60950 (or its brief predecessor IEC 950), manufacturers were often faced with country based standards that were not harmonized, which made it difficult to design a global product. The introduction of harmonized standards was welcomed by manufacturers, as it simplified developing products for a global marketplace.
IEC 62368-1 2nd edition has received wide acceptance, and most countries have adopted national versions of the standard such as UL/CSA 62368-1 2nd ed. The withdrawal of 60950-1 and 60065 will result in the discontinuance of testing and certifications to these standards. So what is going to happen when IEC 60950 ad 60065 are withdrawn? Unfortunately there is not just a simple answer and there are several questions to consider.
All current editions of 60950-1 and 60065 are being withdrawn on December 20, 2020. This means no new NRTL Listings or modifications to 60950-1 or 60065 will be done after that date. All new Listings will need to be done to IEC 62368-1 2nd or 62368-1 3rd edition.
While the 60950-1 and 60065 standards will be withdrawn, most NRTL's are not withdrawing the certification or Listing of products done to 60950-1or 60065. If your certification is still valid, then you can still produce your product after December 20, 2020, and apply the NRTL mark as long as the NRTL allows.
With the standard withdrawn, no updates or revisions will be made to existing certifications done to 60950-1 or 60065 reports. This means you could continue to produce your product with an NRTL mark to 60950-1 or 60065, but if you need to make a change, you will be forced to have the product evaluated to 62368-1. Also keep in mind that many components used in ITE products have component approvals to 60950-1 that may be discontinued by their manufacturers as they replace those parts with new components designed to 62368-1.
If you need to make a change of a critical safety component to an end product certified to 60950-1 or 60065 after December 20, 2020, the product will require evaluation to 62368-1.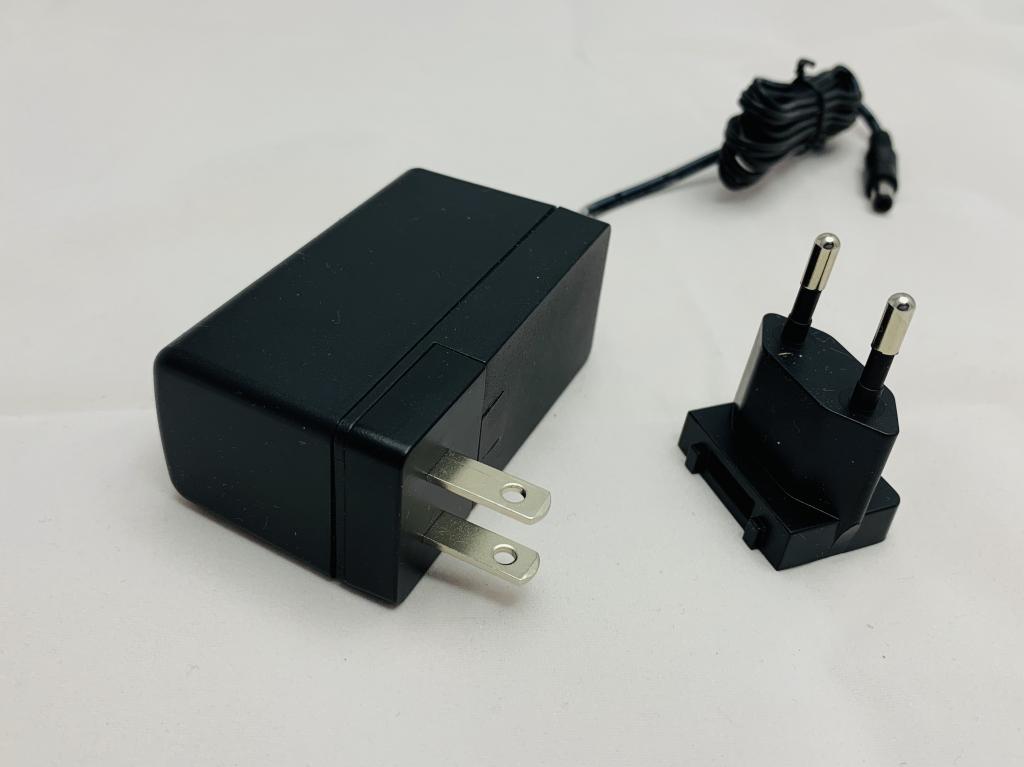 HWU18A products are officially on sale
This is a multi-field product that can be applied to medical, information, and household products. And with plug designs in many countries, it can be widely used on this small device.